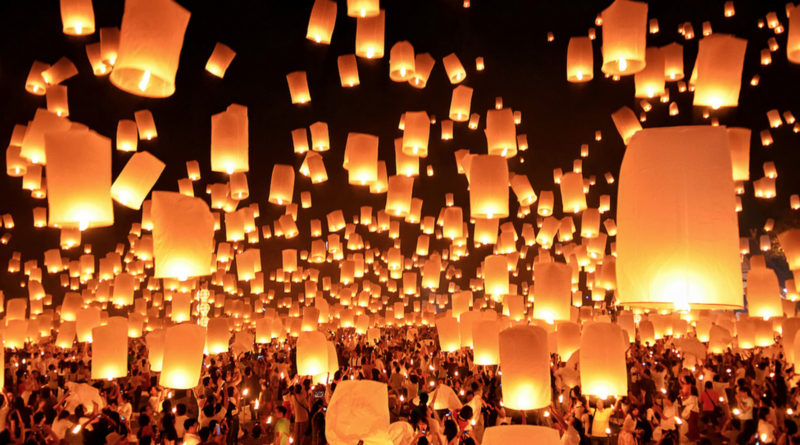 Spotlight on Thailand – Muana and Villy
Update: 17 July 2020
Thailand has done very well in controlling and managing the pandemic partly due to strong  measures taken with good co-operation from the people. The country has opened up to all sectors of life under the new normal guidelines where the "mask' is a must for one to be allowed to enter any public space. However, the economy has taken a hard hit especially with the tourism industry that relies heavily on international tourists.
This year the Lent season runs from 5th of July till the 1st of October. We would appreciate you to join us in saturating this country and the people on a weekly basis with our prayers for hope and salvation in God the Creator – Jesus.
Log in for more news and prayer requests from Muana and Villy.
---
The population of Thailand is nearly 70 million. Although Christianity has spread among Thailand's minority peoples, it is yet to fully impact the 52 million ethnically Thai people, who make up the majority of the population. The main societal challenges facing the Ethnic Thai, most of whom identify as Buddhist, are globalisation, urbanisation and influences from alternative spiritualities.
KawanaLife support Muana and Villy, and their daughters Yindii, Zoe and Libi. Muana and Villy have been part of the team in Thailand since 2001, teaching English in government schools and programmes.
They share in the lives of the local community, building relationships, opening their home, taking every opportunity to share the good news of Jesus. They disciple believers to become faithful witnesses within their own communities, and seek to identify, equip and empower future leaders.
"Our intention is to help develop a distinctively Thai faith community, which draws primarily on the richness of the Ethnic Thai culture, language and worldview to honour and serve Jesus. Life is a journey and we delight in seeing people choose Christ as their guide and companion." (Global Interaction, retrieved 6 April, 2018.)
Muana also provides support and guidance to new staff in the language learning program and serves the Global Interaction Thailand cross-cultural team as their Leader.