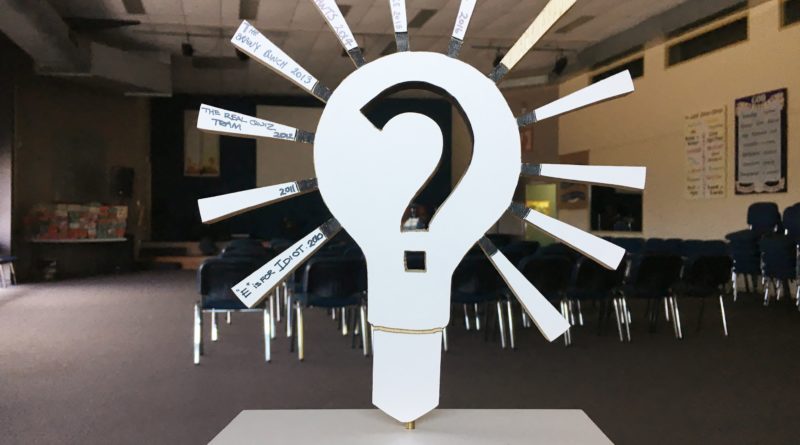 Calling all trivia lovers! Our Surge Trivia Night is a great chance to show off your trivia skills, and help our Surge Youth get to camp at the same time.
Get a team together to compete for the trophy. Teams can be any size, but a team of about eight makes it easier for everyone to contribute. Questions will cross interests and time periods, so an inter-generational team will give you the best chance to win.
When you have your team formed, contact Cynthia (by 3 June). No team? Come anyway and we'll find you a team!
2 BONUS POINTS if your team has a theme, for example a colour or 'trend' (such as tie-dye)
2 BONUS POINTS for the most creative team name
The cost is $5 per person, and there will also be opportunities to buy clues and answers to give you an edge, so don't forget to bring some extra cash. All proceeds go to keeping our Surge Camp cost as low as possible.
Contact Cynthia if you want more information.
WHEN: 7pm, Saturday 4 June
WHERE: At the Greenhouse