KL Kids is KawanaLife's Sunday morning program for primary-aged children. It runs during our Sunday Celebration, during school terms. Kids join in our Sunday Celebration with their families for about 30 minutes before the program begins.
Our purpose is age-appropriate, Bible-centred teaching, presented in an engaging and understandable way.
Our aim is to reach and teach your children in partnership with you, building upon the foundations you lay within your own families.
Our goal is that, by the time they leave primary school
the kids know Jesus as their Saviour,
are excited about sharing the Gospel with their friends, and
enjoy spending time in God's word, and talking with God.
Term 3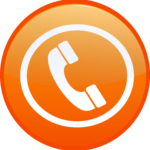 This term the kids will be learning about prayer, learning how Jesus taught us to pray. Each week we'll have different prayer stations set up, so we can put what we learn into practice right away.
Our aim is for your kids to realise that God is always available; that He really hears us when we talk to Him; that He wants us – longs for us – to talk to Him about everything; that He always answers.
KL Kids Family Lunch
Once each school term the KL Kids and their families all get together for Sunday lunch.  Save Sunday 16 September for this term's get-together. We'll provide more details closer to the date, and we'll make sure your kids get a note which has all the information you need. Talk to Vonney or Ang if you'd like to know more.
The team
The KL Kids team is Vonney Buz (Coordinator), Mark Owen, Angela Gear, Nathan Cran, Sue Coleman, and Phean Field, and junior leaders Eva, Katey, and Madi.
All our KL Kids workers have participated in our Under 18s training, and all adult leaders hold a current Blue Card for working with children.
For more information, or if you have any questions or concerns, contact the office, or have a chat with Vonney Buz.
If you would like to be part of this exciting ministry, please speak to Vonney or Dony
---
Children's resources your family may enjoy:
Seeds Family Worship
Ministry-to-Children
Colin Buchanan
---