KL Kids is on a break for the school holidays. We start back on Sunday, 14 October.
KL Kids is KawanaLife's Sunday morning program for primary-aged children. It runs during our Sunday Celebration, during school terms. Kids join in our Sunday Celebration with their families for about 30 minutes before the program begins.
Our purpose is age-appropriate, Bible-centred teaching, presented in an engaging and understandable way.
Our aim is to reach and teach your children in partnership with you, building upon the foundations you lay within your own families.
Our goal is that, by the time they leave primary school
the kids know Jesus as their Saviour,
are excited about sharing the Gospel with their friends, and
enjoy spending time in God's word, and talking with God.
Term 4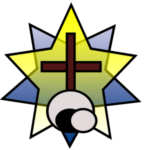 As this term leads into the Christmas season, your kids will be hearing some essential facts about Jesus – what the prophets, the eyewitnesses, and the miracles really say about Him, and what Jesus said about Himself.  Our aim is to help them better understand that Jesus is the only Son of the Living God who died to keep us from dying.
As Christians, we believe Jesus is the true messiah and it turns out we have very good reasons to believe that way. We'll dig into God's word to find out "All the Facts About Jesus", and lay out the truth about our amazing saviour.
Our lessons will be based on material published by teachsundayschool.com; there is more information on their website.
KL Kids Family Lunch
Our fourth and final KL Kids Family Lunch for the year should be closer to the middle of the term, as we try to avoid the end-of-school-year event "rush". As soon as we've got a date we'll get you some more details.
The team
The KL Kids team is Vonney Buz (Coordinator), Mark Owen, Angela Gear, Nathan Cran, Sue Coleman, and Phean Field, and junior leaders Eva, Katey, and Madi.
All our KL Kids workers have participated in our Under 18s training, and all adult leaders hold a current Blue Card for working with children.
For more information, or if you have any questions or concerns, contact the office, or have a chat with Vonney Buz.
If you would like to be part of this exciting ministry, please speak to Vonney or Dony
---
Children's resources your family may enjoy:
Seeds Family Worship
Ministry-to-Children
Colin Buchanan
---