Malawi is a landlocked country in southeastern Africa, with a population of about 3 million, and an agricultural economy. The main religion is Islam, influenced by traditional African and animistic beliefs. Global Interaction has teams living and working among the Yawo people in both Malawi and Mozambique.
"The Yawo are a resilient people group with spiritual customs dating back thousands of years closely linked to shamanism. Within Yawo culture, the material and spiritual realms are deeply integrated. Today Yawo Muslims combine Islam with their tribal religion, using traditional medicines and talismans for protection from witchcraft as well as for healing and seeking good fortune. For the Yawo, there is an understanding that what a person believes spiritually will speak into every aspect of their life.
In both Malawi and Mozambique, small but growing groups of Yawo men and women are meeting to explore God's stories. Some are at the beginning of their journey with Jesus and others have chosen to follow Him. We praise God that local faith leaders are being equipped to lead their own people." (Global Interaction, retrieved 7 May 2021)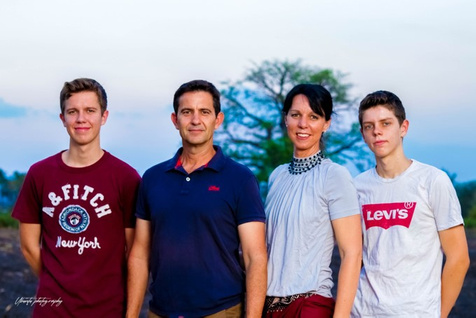 Tim and Mel, and their sons Jarred and Clayton, are supported by KawanaLife. They've been living and serving in Malawi for several years, and are spending 2021 back in Australia, with the first six months being dedicated to their Home Assignment, including the 21 Jump Tour, and taking a sabbatical for the remainder of the year. Jarred will complete Year 12 while here in Australia.
God is at work amongst the Yawo people, and as the Faith Community grows and matures, they're taking more ownership of the ministry, making this time spent away from Malawi both appropriate and intentional.